The characteristics of plastic extrusion hollow molding machine
Views: 0 Author: Site Editor Publish Time: 2022-10-19 Origin: Site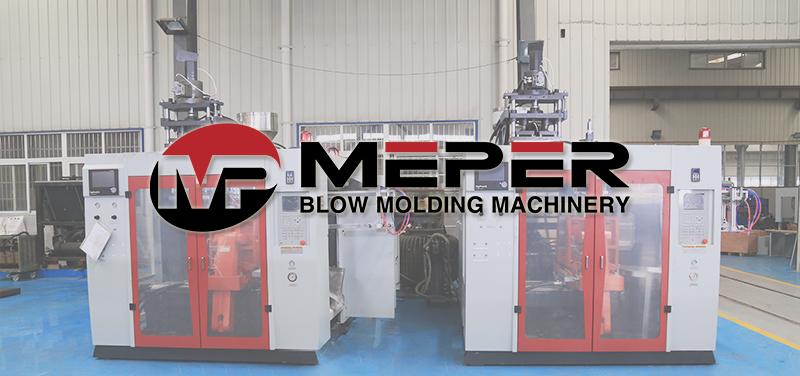 Plastic extrusion blow molding machine can produce most plastic hollow products, and the equipment runs stably, the products produced are of good quality. The reason why plastic extrusion hollow forming machine can have such a high quality performance is inseparable from the characteristics of its plastic extrusion blow molding machine.
Today we will share with you the characteristics and benefits of plastic extrusion blow molding machine.
We all know that the molding method of plastic hollow forming machine is different. The so-called plastic extrusion and blowing molding machine adopts the extrusion and blowing molding method. Let's see what are the characteristics of plastic extrusion blow molding machine?
The characteristics of the molding method
In the case of ensuring the quality of products, but also have a fast molding speed;
The raw material embryo is extruded into the mold. The forming method ensures the thickness of the mold wall to a large extent, so as to provide a good production basis for the product;
Molding method is very friendly to most plastic raw materials, so most plastic raw materials can be used for production;
Extrusion blowing molding method is not only friendly to raw materials, but also very friendly to many products. As long as the corresponding mold and auxiliary machine are configured, you can complete the production of products you need;
Characteristics of plastic extrusion blow molding machine equipment
The equipment is simple in structure and easy to operate;
Most of the equipment is the use of PLC control system, better control effect, high level of automation, reduce the need for labor;
The production process is closed, will not pollute the environment, and ensure the working environment of technical personnel;
Production process energy saving and low consumption, low failure rate, save production costs, improve profit space;
Energy consumption should be a major aspect of equipment for many people to consider. As for how to realize energy saving of plastic extrusion hollow molding machine, MEPER Machinery can give you an example. Just like the plastic extrusion hollow molding machine produced by MEPER, the heating mode is electromagnetic induction heating or infrared heating, the heating effect is stable and energy saving; Servo motor, sufficient supply, low energy consumption; Improved the two equipment main energy consumption links, about 40%-50% energy saving.
The characteristics of plastic extrusion hollow forming machine are the above content, which also answers the questions we asked before, how about plastic extrusion hollow forming machine, is it good or not? We should have a certain answer, these are only the characteristics of the equipment itself, as for whether it is suitable for your production situation, we still need to refer to other factors more. In addition to the characteristics, like what plastic extrusion hollow molding machine advantages, but also to rational reference, or the working principle of the equipment and so on. For more information about plastic hollow molding machines, please continue to pay attention to us.
As to how someone will ask plastics extrusion blow molding machines, or that sentence, can use environmental protection and energy saving way to produce the products you need, as for is good, how, or to see their actual production demand, this also is MEPER small make up a lot of time with everyone to say, whether to choose equipment, factory, ask price, Are based on their actual production needs.