THE CHOICE OF DIFFERENT MODEL OF EXTRUSION BLOW MOLDING MACHINES
Views: 0 Author: Site Editor Publish Time: 2022-05-24 Origin: Site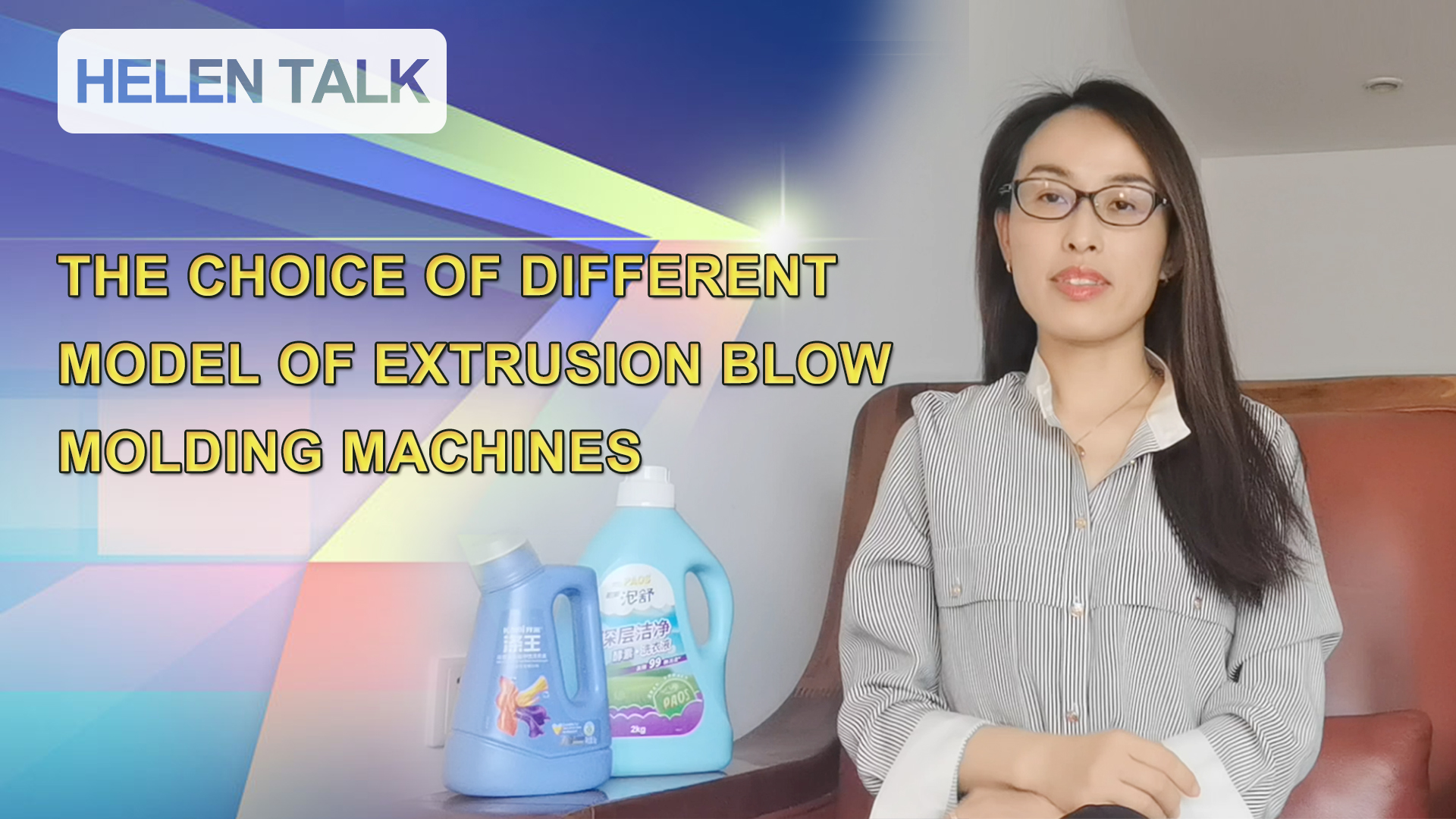 Hello Guys, this is Helen.
Extrusion blow molding machines have different volume application, 1L, 2L, 5L, 10L, 20L or 30L and so on…
So how to choose different volume of extrusion blow molding machines? Helen will talk to you today in details.
Everyone knows that extrusion blow molding machines can produce motor oil jerry can, detergent liquid bottles, shampoo bottles, agriculture chemical bottles, milk bottles or child toys such as bowling ball and other plastic hollow products.
So the choice of different extrusion blow molding machine depends on the blowing bottle sizes and output capacity.
Taking Motor oil bottle for example, 5 Liter jerrycan, the max. output capacity of 5L machine can reach like 280 pcs per hour, and 30L machine can reach max. 560 pcs per hour.
So, if you wanna higher output ability, the price of the extrusion blow molding machines would be higher.
However, in the process of practical application, the blowing performance or blowing ability of extrusion blow molding machine is not only related to the machine size, but also like other elements.
For example, the mold material, the mold cooling system, the chiller ability, the clamping system type, the die head quality, the extrusion system quality.
For the better performance of blowing bottles, it would be like the extrusion system and cooling system is better, the blowing speed is quicker.
Ok, that's pretty much of today's "the choice of different model of extrusion blow molding machines.
Helen has complied a table of blowing parameter of a different volumes of extrusion blow molding machines.
So, if you do have any other questions, you can just leave your questions in the comment section.
And don't forget to follow us. Helen will share more of extrusion blowing knowledge with you in my next video.
#Helen Talk

E-mail: sales02@bottleblow.cn
Whatsapp: +86 13812859969