Application and difficulties of multi-layer co-extrusion blow molding in food packaging
Views: 0 Author: Site Editor Publish Time: 2022-04-11 Origin: Site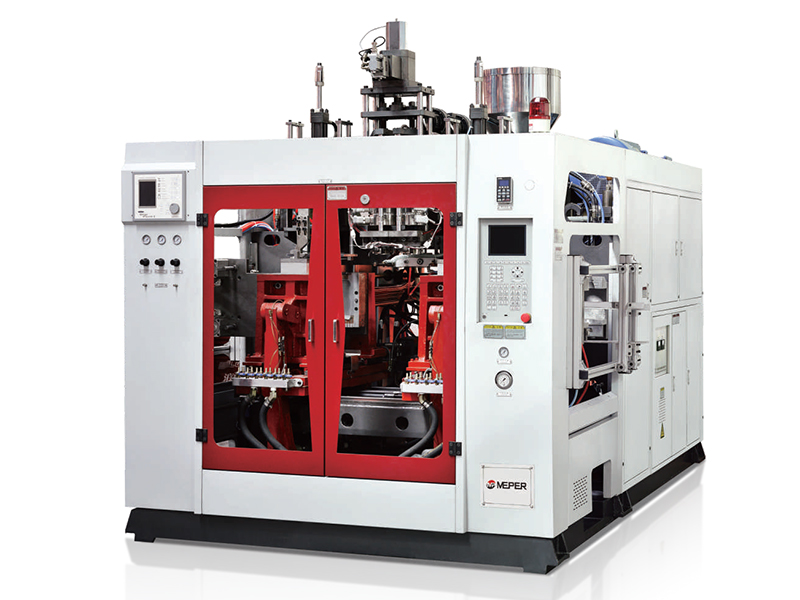 The traditional canned food packaging and jam packaging are mostly tinplate cans and glass bottles; because the tinplate cans are easily deformed during transportation and the glass bottles are easily broken and heavy, the developed countries such as Europe, America and Japan a decade ago. Tinplate cans and glass cans have been gradually replaced by five-layer co-extrusion blow-molded hollow bottles. With the continuous development and improvement of China's manufacturing industry, China's co-extrusion blow molding technology has begun to be applied in the domestic market and even the world's packaging industry.
In order to overcome the oxygen infiltration of plastic products and cause the internal food to be oxidized, EVOH or PA, a material with special oxygen barrier properties, is widely used in food packaging utensils. The conventional way of making packaging products is five-layer co-extrusion: new HDPE material plus color masterbatch/adhesive/EVOH barrier layer/adhesive/HDPE without color masterbatch; such a co-extrusion combination can effectively prevent oxygen from entering the bottle. , to achieve antioxidant effect.
Of course, because HDPE is not degradable, the world is actively calling for the use of plastic regrind, and many leading enterprises in developed countries and domestic have been using regrind in the production of plastic packaging products. If the regrind is used in the canning bottle or ketchup bottle and honey packaging we mentioned today, the number of co-extrusion layers will be increased from 5 layers to 6 layers: new HDPE material plus color masterbatch/return material/adhesive/EVOH barrier layer/ Adhesive / new HDPE without color masterbatch. Such a 6-layer co-extruded packaging bottle not only prevents food oxidation, but also responds to the current 3R call (Reduce, Reuse, Recycle).
Multi-layer co-extrusion has certain requirements on die design, and it is necessary to balance the common back pressure between the layers. Our company has been committed to the research and promotion of multi-layer co-extrusion technology, welcome everyone to communicate and guide!