Analysis of the production raw materials in the hollow blow molding industry
Views: 1 Author: Site Editor Publish Time: 2022-04-21 Origin: Site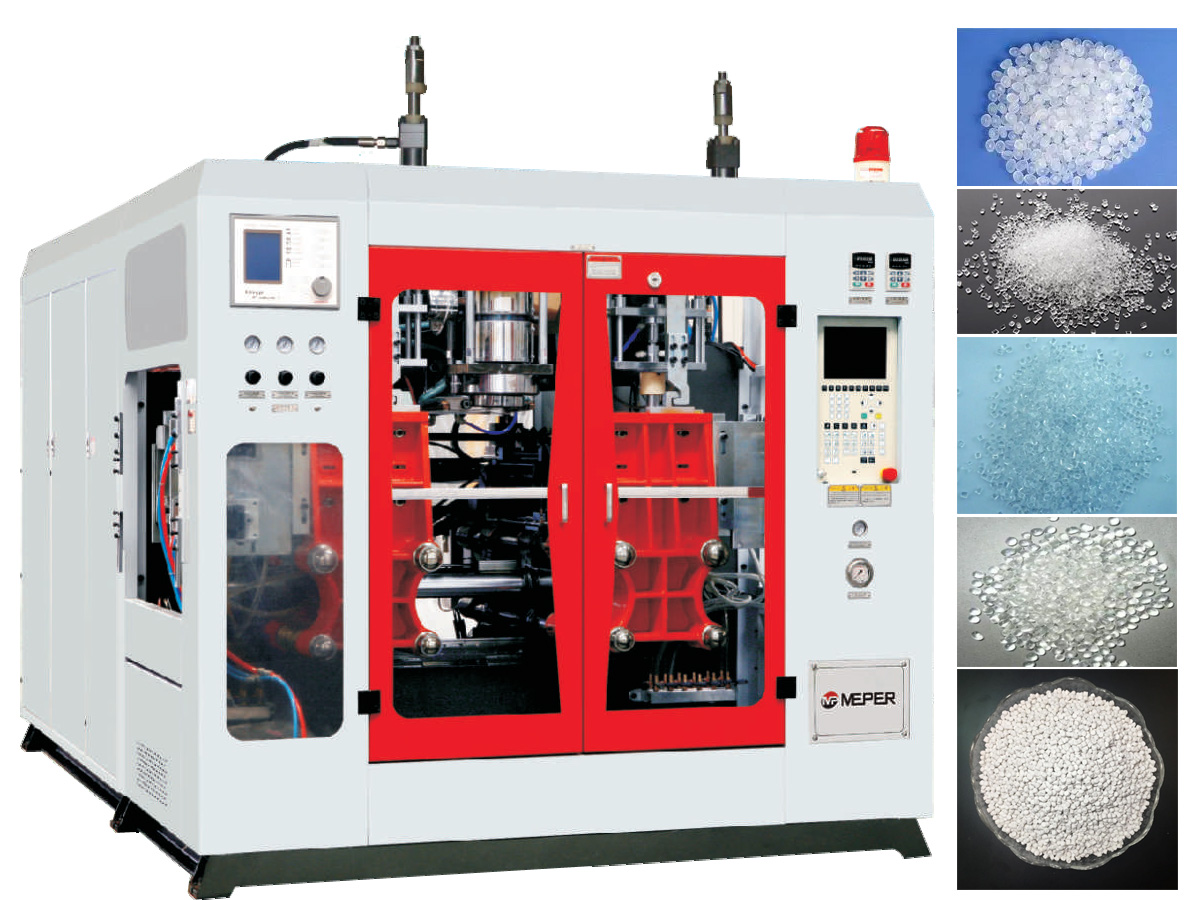 With the continuous expansion of the application field of hollow blow molding production, the demand for raw materials by plastic product manufacturers also increases. According to the hollow blow molding machine made by our company MEPER, the plastic raw materials are roughly summarized as follows:
1. PE, including HDPE, LDPE, HMWHDPE, etc.;
2. PP
3. PC/PETG/TPU/EVA, etc.;
4. EVOH/PA, etc.
5. PCR (post consumer recycled)
5. Adhesive
6. Masterbatch
The most commonly used raw material is PE, followed by the PRC raw material that has been increasing in demand due to plastic recycling requirements in recent years, namely HDPE after recycling. Because China is not a big oil mining country, China is not a big exporter of plastic raw materials. Customers who buy our machines often ask us for raw materials. Here, we will give you the world-class raw material product names and suppliers that we are relatively familiar with.
The details are as follows:
To explain again, because our MEPER machine is currently suitable for daily chemical packaging, food packaging, oil packaging, pesticide packaging and other scenarios, the above 7 raw materials are the conventional varieties corresponding to our machines. I hope the above table content can inspire you, and you are welcome to communicate with me at any time!