What are the influencing factors of blow molding of extrusion blow molding machine ?
Views: 0 Author: Site Editor Publish Time: 2022-09-16 Origin: Site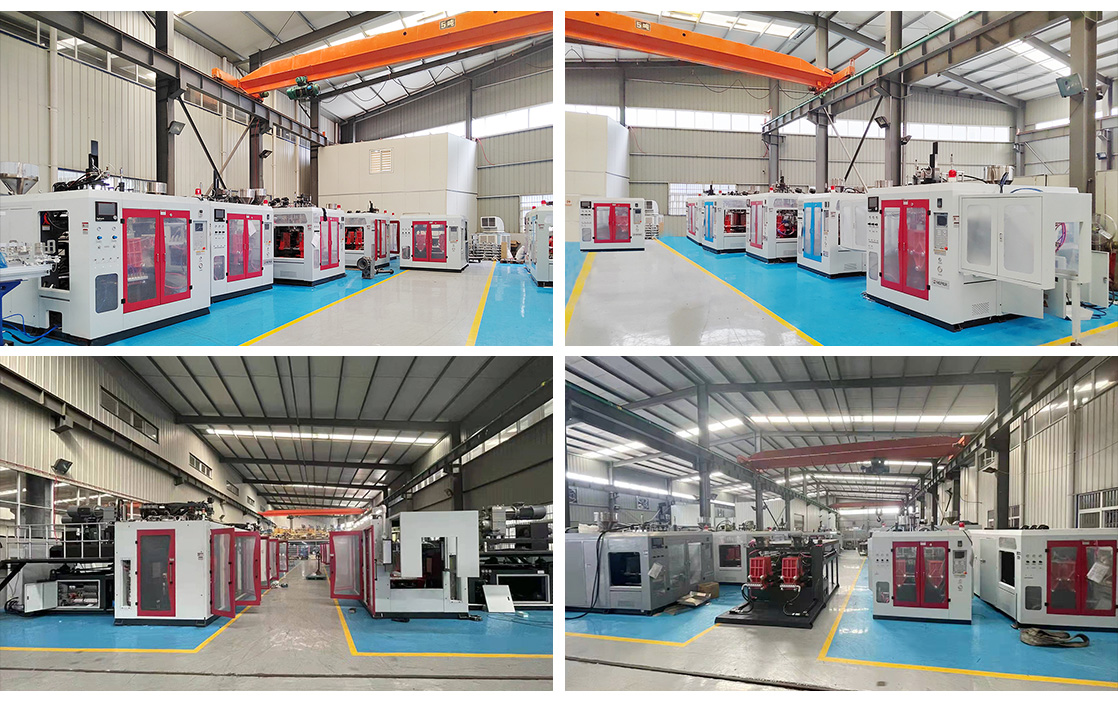 What are the influencing factors of the blow molding machine/blow molding process?
1. Blowing pressure
The compressed air in blow molding has two functions, inflation and cooling. Low pressure should be used for low viscosity, small volume or thick-walled parts; higher pressure should be used for high viscosity, large volume or thin-walled parts.
2. Air blowing speed
In order to shorten the blowing time and help the product to obtain a more uniform thickness and a better surface, the inflation speed should be as large as possible, but if the speed is too fast, the following phenomena may occur: ① A vacuum is created at the air inlet, so that this part of the parison is inside When the parison is fully inflated, the indented part will form a diaphragm; ② the parison in the die part may be broken by the extremely fast airflow.
3. Inflation ratio
Usually controlled at 2-4 times, if the inflation ratio is too large, the shape stability of the product will be poor, and if it is too small, it will easily cause uneven wall thickness.
4. Mold temperature and cooling time
If the mold temperature is too low, the plastic extensibility at the jaw will be reduced, it will not be easy to blow up, and the part will be thickened, making it difficult to form; if the mold temperature is too high, the cooling time will be prolonged, and the production cycle will be long. If the cooling time is too short, the cooling will not It is easy to cause deformation of the product, increased shrinkage, and dull surface.
5. Molding cycle
Including extruding the parison, cutting the parison, closing the mold, blowing, cooling, deflating, opening the mold, and taking out the product.