PVC automatic blow molding machine
Views: 0 Author: Site Editor Publish Time: 2022-03-15 Origin: MEPER Machine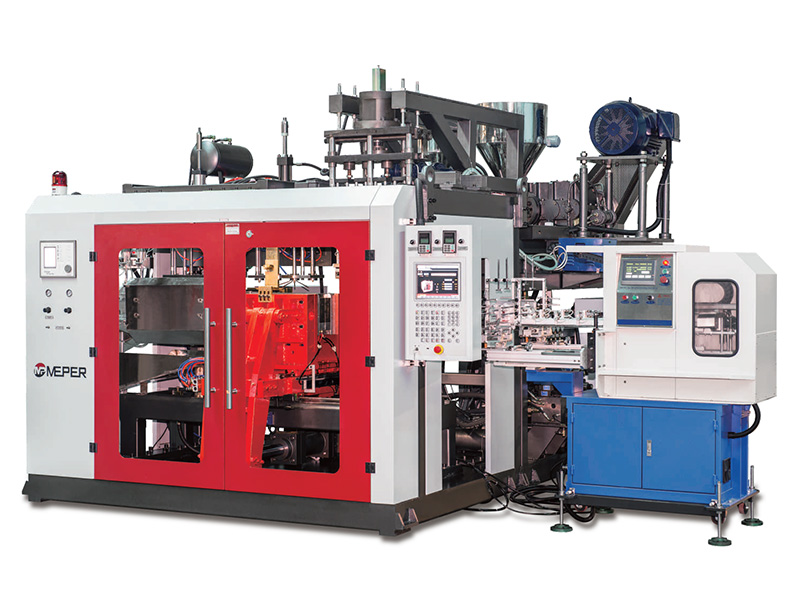 In the past 20 years, in the process of continuous production of PVC blow molding machines, the accumulated rich practical experience has been integrated into the design of the molding machines. The PVC blow molding machines of our factory have distinctive and distinctive performance characteristics: long continuous production time, no high temperature streamline marks, no aging black spots, good brightness, fast color change and washing machine, easy operation, etc.
I The main areas of use:
1. Electrical and electrical instruments: wire sheathing, instrument harness protection
2. Medical equipment: pager hose, machine hose
3. Household appliance industry: air conditioner outlet pipe, washing machine inlet pipe drain pipe, vacuum cleaner pipe
4. Daily use: sink water pipe, daily water pipe
5. Automotive industry: automotive oil pipes, wire harness casings
Others: all kinds of expansion tubes
II Production materials: suitable for the molding of PP/PE/PVC/PA/EVA and other materials;
III Production range: AD5--AD80mm;
IV Features: The equipment is made of 45# steel, and the mold is heat-treated. It is durable and has a long service life. The product has good stability, one-time molding, and smooth inside and outside.
V Operation: The operation of this machine is very simple. The worker can operate it without any experience as long as it needs a little instruction. One person can operate multiple production line equipment.
#MEPER Extrusion Blow Molding Machine
Contact us:
E-mail: mepermachine@163.com
sales02@bottleblow.cn
WhatsApp/ Phone / Wechat : 0086 13812859969