Ingenious application of in-mold labeling technology in extrusion blow molding production line
Views: 0 Author: Site Editor Publish Time: 2022-04-15 Origin: Site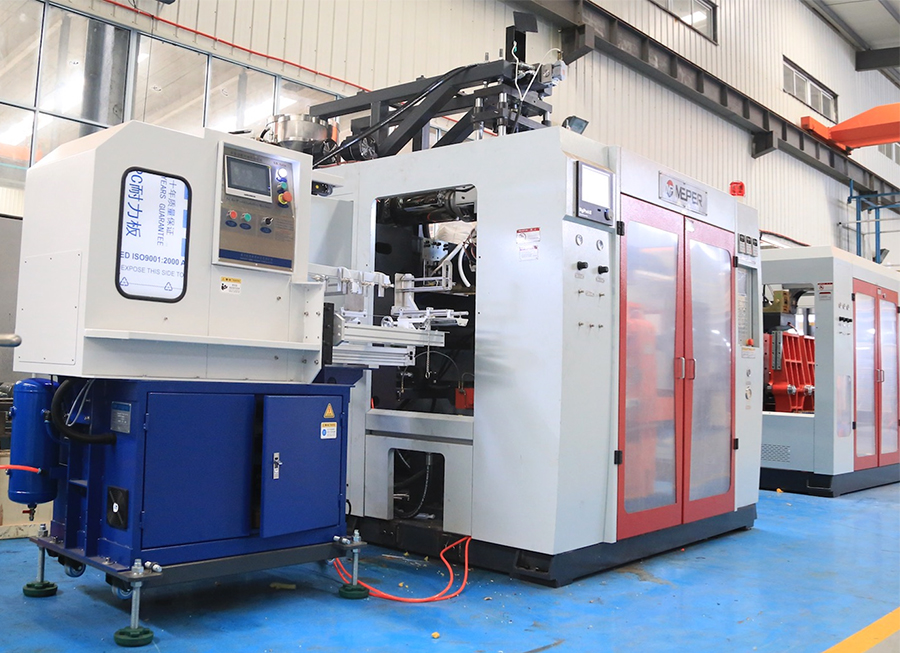 The packaging surface of any product is inseparable from the label, which is the business card of the product. Today, I will take you to the supermarket shelves to capture the packaging products produced by our hollow blow molding machine and their "business cards".
The pictures shown are all household daily chemical products, such as laundry detergent, toilet cleaning liquid, detergent, disinfectant, etc. The plastic bottles have different shapes and sizes, 500ml, 1L, 2L, 3L; there are straight mouths, toilet cleaning liquids, etc. for use It is convenient to make into oblique mouth, etc. Bottles above 1L are often designed to be portable and easy to carry.
Please see the following two pictures (pink is A bottle, white is B bottle)
As can be seen from the picture, the label on the surface of bottle A is flat and smooth, while the label on the surface of bottle B is raised and raised. The difference is that the label of bottle A comes from online in-mold labeling, while the label on the front and back of bottle B From the follow-up self-adhesive double-sided sticker. In addition to the differences that can be seen in the above pictures, the differences between online in-mold labeling and self-adhesive labels are:
1. The label presented by in-mold labeling is basically integrated with the bottle, and the label needs to be heated before tearing off the bottle;
2. The in-mold labeling is done at the same time as the production of the bottle, the bottle and the label are completed in one go, and there is no need for any subsequent processing; for self-adhesive labeling, the bottle needs to be cooled for 24 hours after it comes out of the hollow blow molding machine to allow it to be fully shaped. Operate the labeling process to virtually extend the production cycle by 24 hours;
3. This 24-hour waiting period requires a certain amount of space to store continuously produced bottles.
Of course, the technology of in-mold labeling is not omnipotent, and there are also inapplicable scenarios. We will discuss with you one after another!