#HELENTALK Chiller application in bottle blowing line
Views: 0 Author: Site Editor Publish Time: 2022-05-26 Origin: Site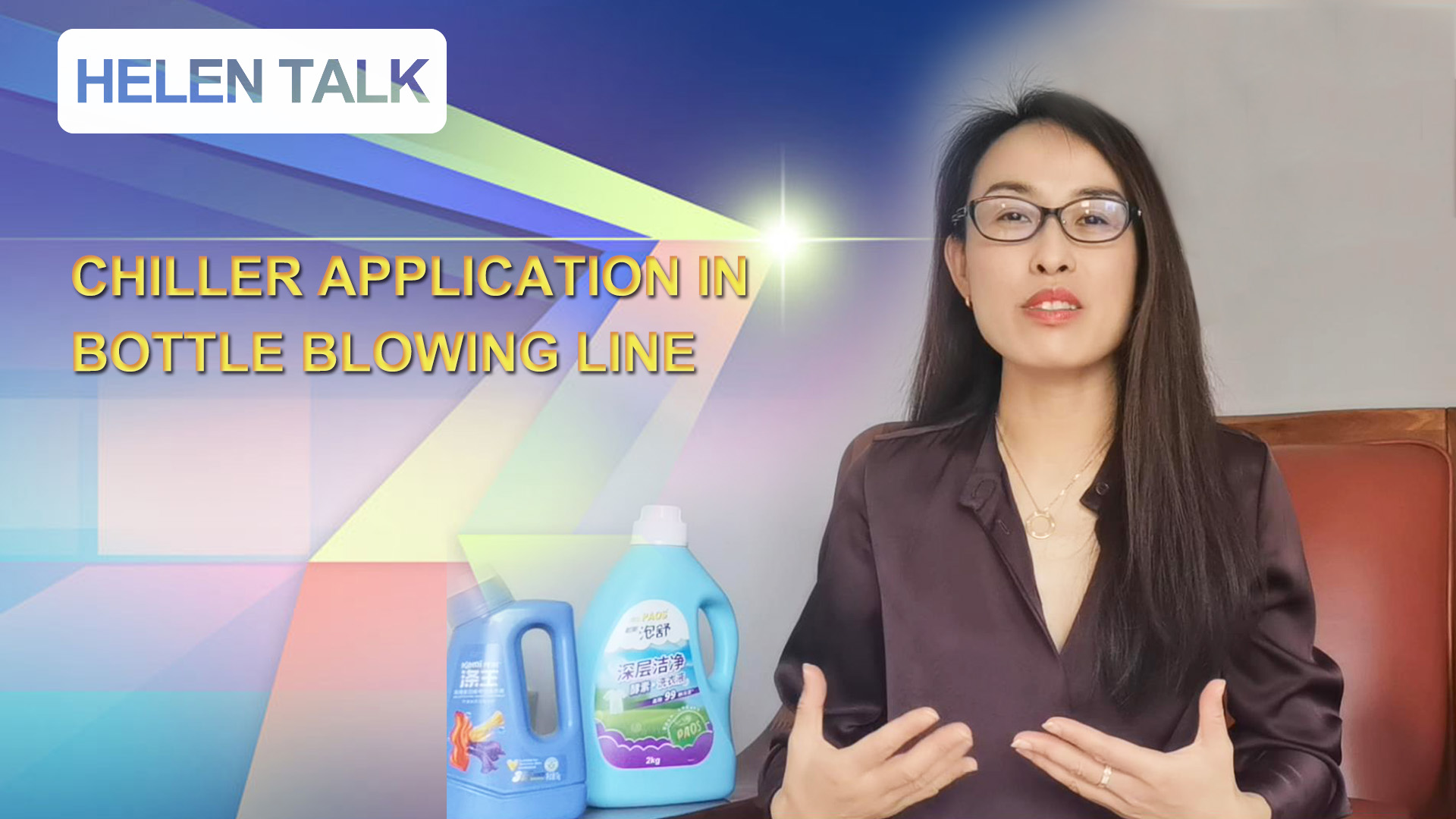 Chiller is applied in cooling of mold when blowing bottles. It can greatly improve the surface smooth finish, reduce surface lines, form bottle's shape quickly, speed up forming and increase output capacity rapidly.
Chiller has cooling temperature range from 5 degree to 30 degree. There are two types of chiller: Water cooling type and fans cooling type, the main difference is condensing mode. Water type chiller needs cooling tower at outdoor for removing heat and fans type chiller is changing heat in workshop automatically.
Fans cooled chiller has character of:
1. Easier for installing;
2. Clean
3. No noise
Water cooled chiller has character of:
1. Stronger cooling ability;
2. Need big space for installing;
The bottle size, thickness and bottle output capacity decides the necessary cooling ability, such as 10Hp, 15Hp o 20Hp and so on.
So when you have a giant production line investment, water cooled chiller is not bad choice. Otherwise fans cooled chiller is better and convenient for your production line.
Our chiller is widely applied in many famous manufacturing workshops, such as SIMENS, SHAPE, PANOSONIC, TESLA and so on…
Ok, that's pretty much of today's " Chiller application in bottle blowing line."
Hopefully all of our friends can choose suitable chiller for your production cooling and make sure bottle quality and output capacity, improve your production competition.
If you do have any question, please leave your message on comment section.
More infomation: