Plastic bottle/development of multi-layer co-extrusion blow molding machines
Views: 3 Author: Site Editor Publish Time: 2022-04-01 Origin: Site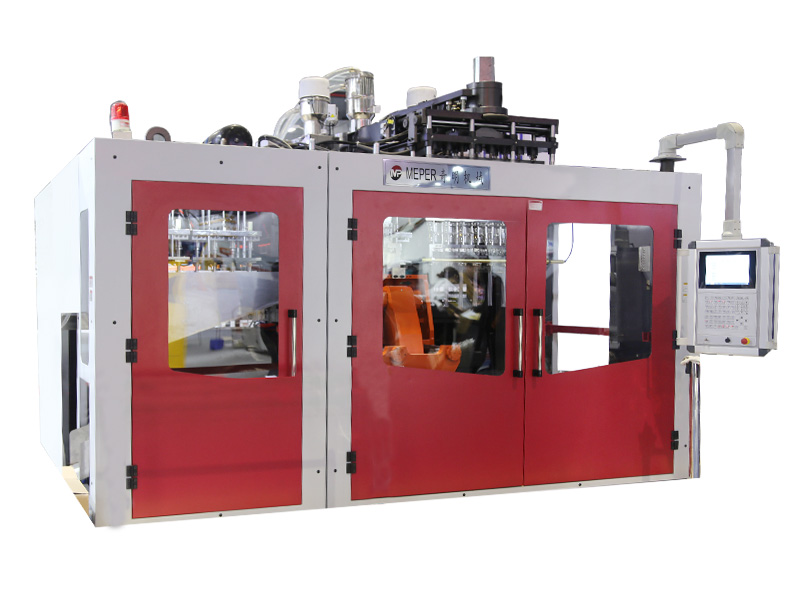 Because plastic bottles are not easily broken, low cost, food-grade raw materials, etc., they are more and more used in the packaging of various products, and the widespread use of plastic bottles has also promoted the development of blow molding machines. In the domestic market, it is also Some such companies have appeared, such as MEPER MACHINE. This company is one of the blow molding machine manufacturers with strong development momentum in recent years. Its intelligent, low energy consumption and high output characteristics are unique, easy to operate, and very suitable for 50ml. Fully automatic blowing of small plastic bottles up to 30 liters.
Multi-layer co-extrusion hollow plastic blow molding machine is a weak link in the field of extrusion blow hollow plastic molding machine in my country. The development of multi-layer co-extrusion hollow products has promoted the development of multi-layer co-extrusion hollow plastic molding machines. The proportion of multi-layer blow-molded high-barrier hollow products in the field of hollow products is also increasing. Multilayer blow molded products are not only developing rapidly in the food packaging industry, but also growing rapidly in chemical, cosmetic, medical and other industrial packaging.
In recent years, this kind of hollow plastic molding machine has developed rapidly, and the technology has also advanced rapidly. Suzhou Star Bell adopts a unique multi-layer co-extrusion die with a heart-shaped flow channel, the product is smooth without dead ends, can quickly change color, and can achieve 6-layer co-extrusion.
#MEPER Extrusion Blow Molding Machine
Website: www.mepermachine.com
E-mail: mepermachine@163.com
sales02@bottleblow.cn
WhatsApp/ Phone / Wechat : 0086 13812859969
https://www.youtube.com/c/MEPERExtrusionblowmoldingmachine