#HELENTALK Vacuum auto-loader application for HDPE material in bottle making line
Views: 0 Author: Site Editor Publish Time: 2022-05-30 Origin: Site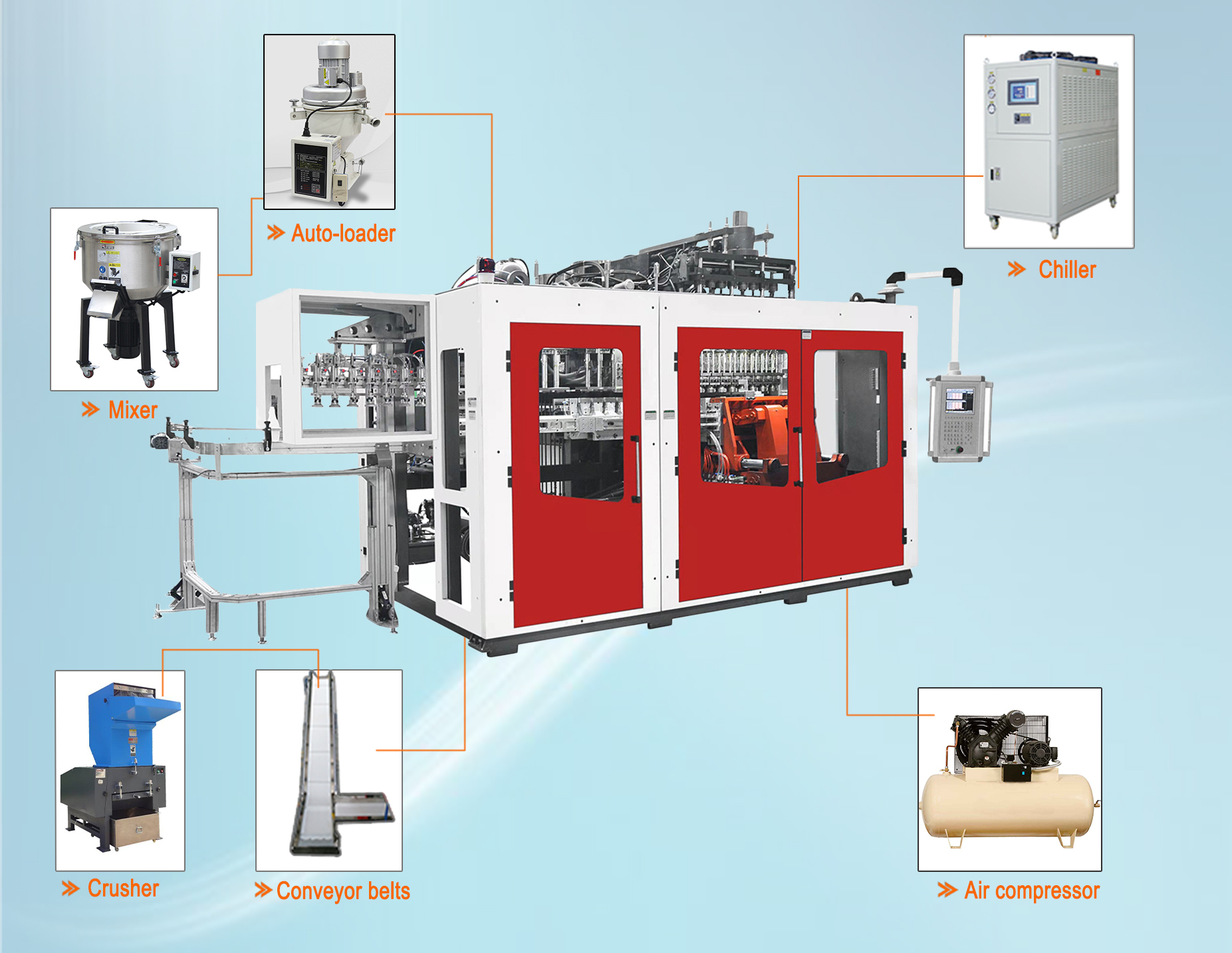 When producing plastic bottles, workers needs to feed HDPE raw materials into hopper on higher place. Vacuum auto-loader is widely applied.

The working principle is that vacuum air absorbs HDPE particles into hoppers and then remove air, HDPE particles fall down into hopper.
There are various power models: 100Kg, 200Kg, 300Kg, 600Kg, max. 1T for big sizes IBC tank production.

Vacuum auto loader has 4 advantages:
1. Very clean feeding without pollution
2. Occupy very small space
3. No material leakage
4. Easy for inspection
5. Save labor cost
Accordingly, vacuum auto-loader is necessary for HDPE bottle blowing line.
Ok, that's todays topic of "Vacuum auto loader application in bottle blowing line".
Hope all of our friends can choose suitable equipment when starting bottle manufacture.
#MEPER Extrusion Blow Molding Machine
For single layer,multi layers bottle,2 layer,3 layer,4 layer,5 layer,6 layers plastic bottle,jerrycan,drum and so on.
Website: https://mepermachine.com/
Email:sales02@bottleblow.cn
WhatsApp/ Phone / Wechat : 0086 13812859969