Precautions for the operation of MEPER extrusion blow molding machine
Views: 0 Author: Site Editor Publish Time: 2022-03-02 Origin: Site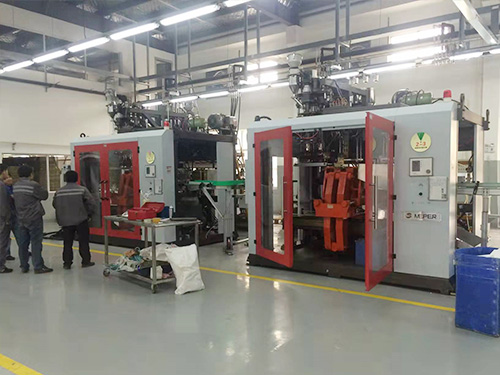 The parison of the hollow blow molding machine MEPER MACHINE is completed in the injection mold, and the product is completed in the blow mold, so some things need to be paid attention to during the operation.
1. Tube blank temperature and blowing temperature: It is not suitable for the temperature to be too high, too high, the melt viscosity is low and easy to deform, resulting in uneven thickness of the tube blank during transfer; if the temperature is too low, the product often has more internal stress , easily deformed and stress cracked during use.
2. Resin for injection blow molding: It has high relative molecular weight and melt viscosity, while the specific melt viscosity is less affected by shear rate and processing temperature, and the product has good impact toughness and suitable melt elongation performance.
Contact us:
E-mail: mepermachine@163.com
sales02@bottleblow.cn
WhatsApp/ Phone / Wechat : 0086 13812859969